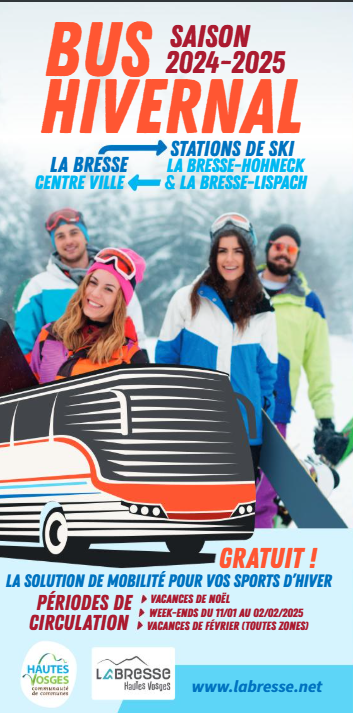 The bus stop is located 100 meters from Domaine du haut des bluches. This free bus service goes to the city center of La Bresse, La Bresse-Hohneck ski slopes, La Bresse-Lispach  ski slopes and slide park Widoo Gliss.
 The winter bus drivess from 24 December 2017 to 07 January 2018
the weekends of 13 and 14 January, 20 and 21 January, 27 and 28 January, 3 and 4 February
and from February 10 to March 10, 2018.
Check winter bus chedules from the stop located at 100 m from Domaine du haut des Bluches.